Buy A Furnace
The most important day of your furnace's life is the day it is installed. We back up our installs with quality extended warranty programs and no hassle unit replacements. Ask us for more details.
Finance A Furnace
Ask us about 0% financing or Do Not Pay For 3 Months options. Open contracts so that you can conveniently pay it off.
Rent A Furnace
Renting a new furnace is a simple and convenient option for homeowners who do not want to worry about any upfront payment, ongoing maintenance costs, expensive repairs or equipment replacement.
Maintain A Furnace
Keep your furnace running smoothly by getting a maintenance once a year. We offer plans as low as $8.99* per month. Some conditions apply. See maintenance plans for more information.
Repair A Furnace
We offer the same low price for all hours of the day. There are no hidden costs, and we repair all makes and models.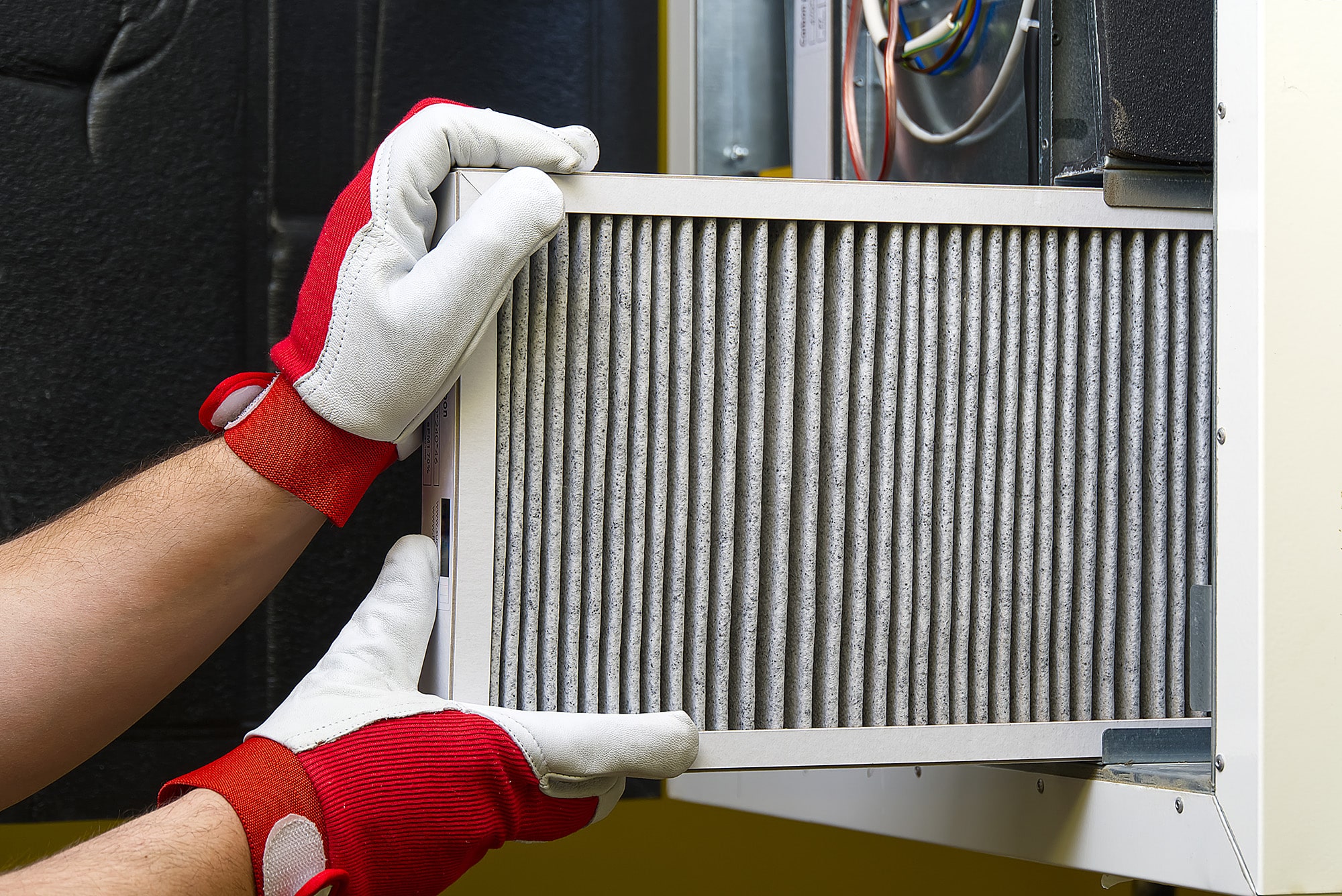 Which filters are best for my furnace?
Changing the air filter of a furnace is often neglected and can ultimately result in a damaged furnace. A clogged furnace air filter makes your furnace work harder which causes the furnace to overheat. Additionally, a decrease in air flow makes it harder to keep your home warm and causes your furnace to experience more wear and tear which can end up costing you a lot more in repairs and maintenance costs in the future.We recommend regularly changing your air filter as it prevents dust, dirt, bacteria or any other allergens from building up resulting in contaminated air inside your home. 
Back to the question, "How do I know which furnace filters are best for my furnace?"
Every furnace has a different set of requirements which can make selecting the optimal air filter more complicated than you may think. We recommend booking an appointment with ServicePlus and letting our HVAC technician assess the furnace and decide the ideal filter for your furnace. Better yet you can also purchase an annual supply of furnace filters directly through us. 
Furnace need a repair?
Furnace service appointment starting at $129.99*. Book now and a qualified technician will come look at the problem and go over the different options available to fix it. We repair all makes and models.
I needed my gas fireplace repaired as it was not working. After calling 2 well known companies and being told it would be 2 months before they could come to service my fireplace, I tried these guys. I was given pertinent info over the phone and Andrew came out almost immediately. He diagnosed the issue and was back for the repair 2 days later. He worked on it until he got the unit working. Very professional and I am very happy with the service I received. 5 stars!
Your fireplace has never looked better.
A fireplace has been a staple in our homes for years and for good reason. It not only elevates the look and feel of your home but also keeps you warm through the cold winter months. 
However like any other appliance, a fireplace is often neglected and doesn't get the proper care and maintenance required for it to be functioning efficiently. Fireplaces that are not maintained properly are often dirty with all types of debris built up which can be a potential safety hazard. 
In general, fireplace requires annual maintenance for it to be in proper working condition. We recommend you reach out to ServicePlus and have one of our HVAC technicians perform maintenance. Our staff has extensive knowledge about fireplace maintenance and will ensure that your fireplace gets the care it deserves. Call us today and speak to a ServicePlus representative.